Czech Team
For enquiries and more information about courses, please contact the appropriate team member below who will be happy to help you.
English speaking enquirers can contact Jan by email info-uk@thepathsoftransformation.com, telephone her on mobile +44 (0)7979 650616 - or alternatively send a request to skype username decoyjan, to arrange a skype call.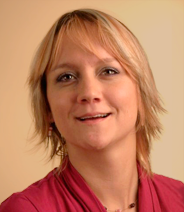 Veronika Šedivá
Executive manager
tel.: (+420) 777 009 823
veronika@cestytransformace.cz
The Paths of Transformation main organizer. Graduate of the BBA programme and a student of psychology at University of New York in Prague, interpreter, marketing consultant, business coach. She has worked with John for many years as his English-Czech translator, and also as his organizer in the area of financial management, promotion, courses planning and leading the international admin team. She is also part of John's teachers' training bunch. Currently working while taking her maternity leave ;)
Reach Veronika in case of any feedback related or financial issues, when seeking cooperation with John or to enquire about the content of his courses and teaching.
Veronika (Nikky) Sturdy