Welcome to John Hawken's paths of transformation
John Hawken has over 30 years' experience running transforming and life enhancing personal growth groups in Europe.
Learning to experience  energy, in yourself, others and the world, is the key to awareness and presence,  and the power to create your dream as your reality, in beauty, in freedom from fear and with integrity. We invite you to surrender to the streamings of life, to expand your potential for excitement and for sensitivity, to live with more aliveness and awareness, and to balance your desire with accepting the truth of the moment.
The paths of transformation consist of six different paths for personal growth and life transformation. On the wheel, inspired by the mill wheel in our seminar centre, you can click on whichever path interests you and see which is closest to your heart...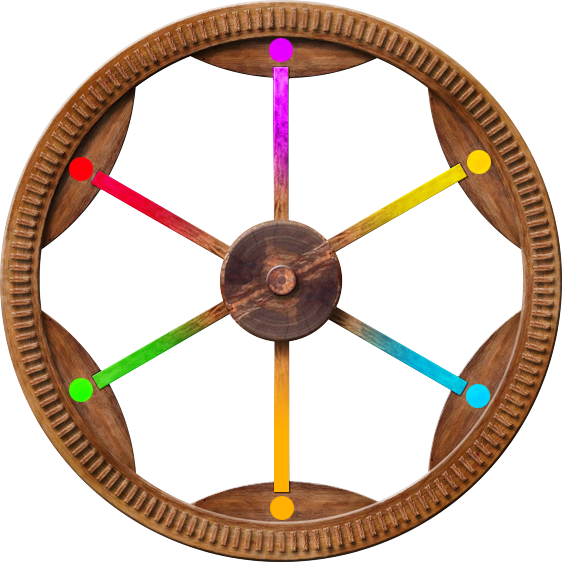 Tantric
path
Path
of touch
Path of
Energy
Shamanic
Path
Path of
Pilgrimage
Path of
Dark Eros