Contacts
For enquiries and more information about courses, please contact the appropriate team member below who will be happy to help you.
English speaking enquirers can contact Jan by email info-uk@thepathsoftransformation.com, telephone her on mobile +44 (0)7979 650616 - or alternatively send a request to skype username decoyjan, to arrange a skype call.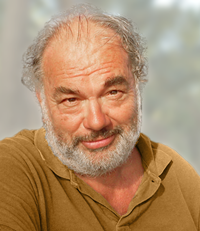 John Hawken MA (Cantab)
teacher of The paths of transformation
john@thepathsoftransformation.com
Psychotherapist, one of the leading teachers of tantra, shamanism, body and energy work in Europe. He specialises in long-term trainings in expending our spiritual and energetic life potential. He also works as a consultant in the area of team building, leadership, qualities and assertivity.
Jenni Smallshaw
Co-teacher of The paths of transformation
jenni@thepathsoftransformation.com
Jenni trained in tantra with John in 2010 and has been assisting and teaching with him since 2012. She has helped him to write two books, of which the second, Realisations, is due to be published soon. Plans for the first book, a guide to each of the Paths of Transformation, are underway, as is content for the third book. They are completing an online tantra course which is due to go live in 2017. She  has helped him to develop his Professional Initiatory Tantra Massage Training Programme, which is currently the only tantra massage training in the world which is recognised by insurers and enables professionals to obtain insurance for this valuable work.  Jenni is based in London and supports John in developing his work in the UK and internationally. She is also a leadership development professional and sexologist.
Jenni on John:
"John brings a clarity of expression around the concept of energy, the energy body and energetic reality in his spoken word which is truly extraordinary. And you see it in action in the way he runs his groups and works with people individually. His ability to go to the core of an issue with those who are ready to go there is uncanny."
Freya Wolna
Assistant and co-teacher
freya@thepathsoftransformation.com
trainer, life coach, body and breath worker. Freya works mostly with women conducting trainings on relationships and communications, leading tantric women circles, OSHO meditations, practicing massage therapy, and coaching.